What Does Mine Training Solutions Provide?
Mine Training Solutions (MTS) is a small boutique training organisation that prides itself on producing quality training products that are competitively priced and provide excellent service for its resource industry clients and candidates.
MTS aims to offer accredited vocational education and training (VET) courses to people in the resources industry who hold (or aspire to hold) Senior and Statutory positions within the management structure at coal mines and mineral mines and/or quarries.
Mine Training Solutions is a third party to IN4 Training RTO 32041.
Mine Training Solutions Objectives:
Improve the quality of training across the mining industry including coal, mineral mines, and quarries.
Provide the competencies recognised by the Mining Safety and Health Advisory Committee for mineral mines and quarries.
Provide the competencies recognised by the Coal Mining Safety and Health Advisory Committee & in accordance with Recognised Standard 22 Management Structure for the development and implementation of the Safety Health Management System for Senior and Statutory Positions holders at the mine.
Provide a solution for candidates who need to comply with the Practising Certificate Scheme and formal CPD hours.
About Mine Training Solutions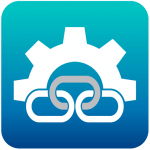 Mine Training Solutions was established in 2016 by Managing Director, Kara Vogler.  Kara's career began in the coal mining industry 19 years ago; following in the footsteps of her family who have all worked in the industry.  Growing up in the small mining town of Middlemount which serviced many mines in the area, a career in the industry was apparent.  Kara has a bachelor's degree and holds high-level competencies specific to senior positions in the coal industry.  Kara's connection with professional associations and business mentors who have extensive experience and statutory qualifications provide MTS with a substantial knowledge and skills base to work from.
The MTS team is involved in establishing and implementing the mine Safety and Health Management System and Training System for Queensland mining clients.  MTS has written assessment materials for Certificate II through to diploma level for the industry.  This includes machinery competencies, risk management and WHS units.
Qualifications
Bachelor of Business Advanced Human Resources Management.

Advanced Diploma competencies:
RIIRIS601 Establish and Maintain the Risk Management System, RIIWHS601 Establish & maintain the WHS management system, and RIIERR601 Establish & maintain mine emergency preparedness and response systems.
Diploma Level
RIIGOV501E Identify, implement and maintain legal compliance requirements, RIIRIS501E Implement and maintain management systems to control risk.
Other Certificate IV and III Level
BSBLDR411 Demonstrate leadership in the workplace, BSBSUS401 Implement and monitor environmentally sustainable work practices, RIIRIS402 Carry out the risk management process, S123 Supervisor Skill Set including RIIRIS301 Apply Risk Management Processes, RIIWHS301 Conduct Safety & Health Investigations and RIICOM301 Communicate Information.
TAE40110 Certificate IV in Training and Assessment, TAELLN411 Address adult language, literacy ad numeracy skills and TAEASS502 Design and develop assessment tools.
Professional Association Memberships
Safety Institute of Australia (SIA) – Membership;
LOOKING FOR MINING TRAINING?
Our Mine Training
Mining Courses
IN 4 Training RTO 32041

What Our Client's Are Saying
Testimonials
Mine Training Solutions was initially engaged in 2016 to assist and support the establishment and implementation the Safety Health Management System for Sojitz Coal Mining Pty Ltd, Minerva Mine.  We are very pleased with the project outcome and the assistance provided by MTS & affiliates.  We have continued to engage the services of Mine Training Solutions with our new mining project Meteor Downs South Mine.
Mine Training Solutions has provided functional, proficient and effective services in training competency mapping to ASQA, safety systems development, preparations for audits and business development.  Very pleased with the support capability.