What Does Mine Training Solutions Provide?
Mine Training Solutions provides consultancy services for the establishment and implementation of a coal mines Safety and Health Management System.  SHMS design, structure, and development according to industry legislation and associated standards; focused on risk management and mine safety.
We provide "effectiveness and implementation auditing" as required by CMSH Act 1999 S41 (1) (f) and compliance auditing by an Internationally Qualified Lead Auditor.
MTS is associated with IN 4 Training RTO 32041.  MTS delivers mining industry accredited courses on behalf of the RTO.  MTS training materials focus on what is expected of a competent individual in the workplace as an outcome of learning.  We understand the coal mining industry seeks quality complaint documents that are valid, time effective and successful in achieving their purpose.  We aim to provide a strong focus on building knowledge; what a learner knows and understands and building skills; what a learner can do.
About Mine Training Solutions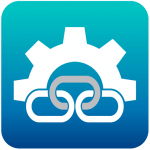 Mine Training Solutions was established in 2016 by Managing Director, Kara Vogler.  Kara's career began in the coal mining industry 19 years ago; following in the footsteps of her family who have all worked in the industry.  Growing up in the small mining town of Middlemount which serviced many mines in the area, a career in the industry was apparent.  Kara has a bachelor's degree and holds high-level competencies specific to senior positions in the coal industry.  Kara's connection with professional associations and business mentors who have extensive experience and statutory qualifications provide MTS with a substantial knowledge and skills base to work from.
The MTS team is involved in establishing and implementing the mine Safety and Health Management System and Training System for Queensland mining clients.  MTS has written assessment materials for Certificate II through to diploma level for the industry.  This includes machinery competencies, risk management and WHS units.
Qualifications
Bachelor Business Advanced Human Resources Management;
RIIRIS601D Establish and Maintain the Risk Management System;
RIIWHS601D Work Health and Safety Management System;
TAE40110 Certificate IV in Training and Assessment;
BSBWHS407 Assist with claims management, rehabilitation and return-to-work programs;
RIIRIS402D Risk Management System;
RIIRIS301D Apply Risk Management Processes;
RIIWHS301D Conduct Safety & Health Investigations;
RIICOM301D Communicate Information.
Professional Association Memberships
Safety Institute of Australia (SIA) – Membership;
LOOKING FOR MINING TRAINING?
Our Mine Training
Mining Courses
IN 4 Training RTO 32041

What Our Client's Are Saying
Testimonials
Mine Training Solutions has provided functional, proficient and effective services in training competency mapping to ASQA, safety systems development, preparations for audits and business development.  Very pleased with the support capability.
Mine Training Solutions was initially engaged in 2016 to assist and support the establishment and implementation the Safety Health Management System for Sojitz Coal Mining Pty Ltd, Minerva Mine.  We are very pleased with the project outcome and the assistance provided by MTS & affiliates.  We have continued to engage the services of Mine Training Solutions with our new mining project Meteor Downs South Mine.